The LUPD walking escort service and the Lehigh Transportation Office  provide an alternative to walking alone after dark. The Lehigh Campus Buses follow a fixed route around campus. Use Lehigh Campus Buses when it is in service, and the walking escort service at other times from dusk to dawn. Both services are open to the Lehigh University community. Think safety! Plan ahead to walk with a friend, call for LUPD escort service or use the Lehigh Campus Bus System.
LUPD Escort Service: 610-758-4200
To use the walking escort service at night, call 610-758-4200.
Give LU Police Dispatchers your name, present location, and destination. When the escort arrives, show your Lehigh ID and proceed to your destination.
Lehigh Transportation Office 
To view LU Transit Route Information, please visit:
https://businessservices.lehigh.edu/transit-route-information
To view LU Campus Buses in real-time, please visit:
https://businessservices.lehigh.edu/new-tracking-system
TransLoc On-Demand Bus Service
Transportation and Parking Services is pleased to announce a new app for scheduling your on-demand bus service between campuses. Effective January 25, 2021, TransLoc will be replacing TapRide for scheduling on-demand rides between campuses powered by Lehigh University's Transportation Department bus drivers. We're excited to be able to provide added benefits to users through TransLoc.
Benefits to campus: 
TransLoc will give campus users the ability to travel between all of our campuses. 
TransLoc will operate evenings and weekends when the amount of passengers going between campuses decreases, allowing for a more sustainable transportation solution. 
TransLoc will grant AccessLU (accessibility shuttle) users access to additional bus stops - allowing drop-offs to be as close to their building as possible.
Current AccessLU users will have immediate access to AccessLU service options upon downloading the app and logging in.
Hours of Operation:
As was TapRide, TransLoc will be available for on-demand bus service to all of campus Monday through Friday from 8:00 PM - 12:00 AM, and Saturday through Sunday from 10:00 AM to 12:00 AM. 
AccessLU users may utilize TransLoc for on-demand bus service Monday through Friday from 6:30 AM - 12:00 AM, and Saturday through Sunday from 10:00 AM - 12:00 AM.
How to use TransLoc MicroTransit app:
Download the TransLoc MicroTransit app and login using your Lehigh University credentials.
Create an account. 
Add your phone number to your account for better communication with your driver. 
To request a pickup:
Open the TransLoc app.
Tap the "OnDemand" icon.
Swipe to the appropriate service. 
Tap the  "Booking Available" button.
Tap "Set Pick-up Address" and select your location from the dropdown list.
Tap "Set Drop-off Address" and select your location from the dropdown list.
If you want the next available bus, tap "REQUEST RIDE". If you want to schedule your ride for a later date/time (maximum of 7 days in advance), tap on "Desired Pickup: ASAP", set your desired pick up date and time and tap "Done".
Once you've tapped "REQUEST RIDE", sit back and track your ride!
Please note: Please be at the pick-up point five minutes before the estimated arrival time.
To view all other Transportation Options, please visit:  https://businessservices.lehigh.edu/departments/transportation-office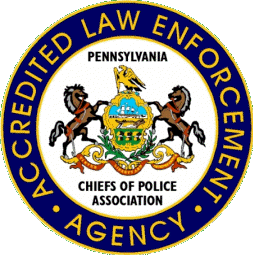 The Lehigh University Police Department
has been accredited by the