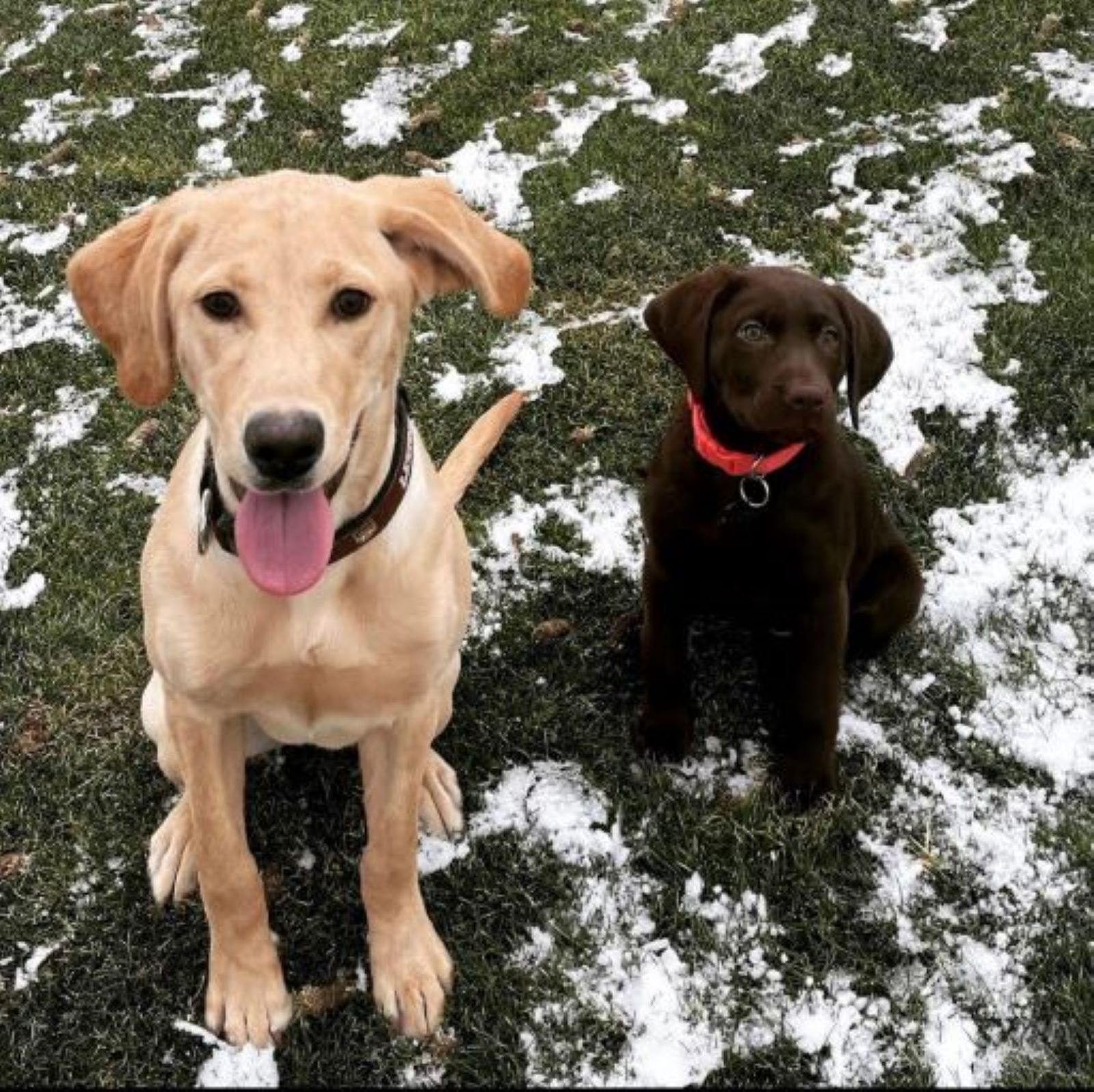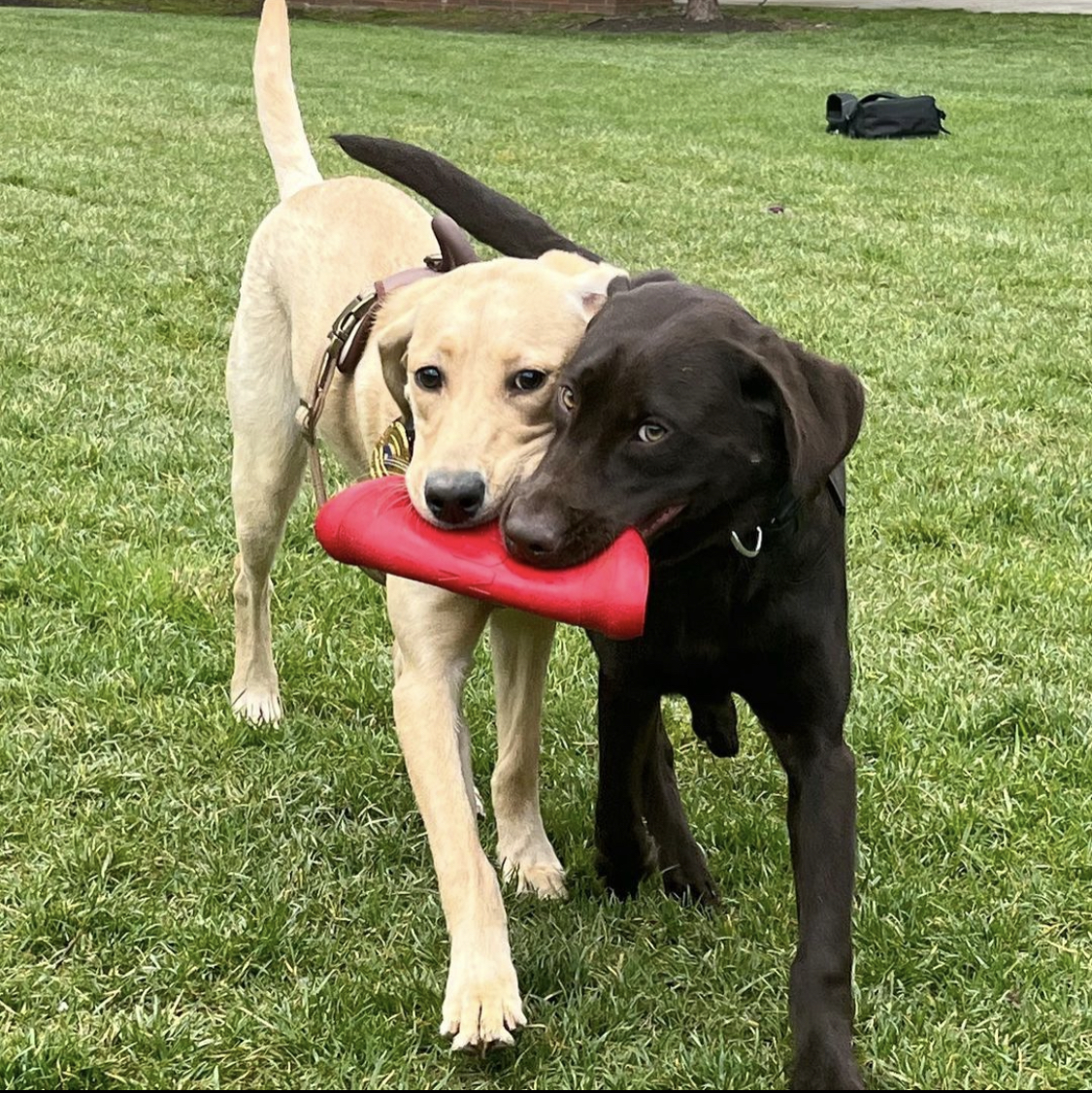 In 2022, the Lehigh University Police Department established a Therapy Dog Program with the purpose of providing comfort and support to the Lehigh University community. Two Labrador Retrievers were purchased to start this program. Grace was first, with Scout joining a few months later.
The Therapy Dog Program is designed to serve those who are in need of comfort and a sense of well-being, victims and some witnesses of criminal incidents, and those who have endured emotional tragedies. The dogs are present at many Lehigh events, including Move-In, Family Weekend, Lehigh/Lafayette Weekend, and Commencement, as well as individual office and club events across campus.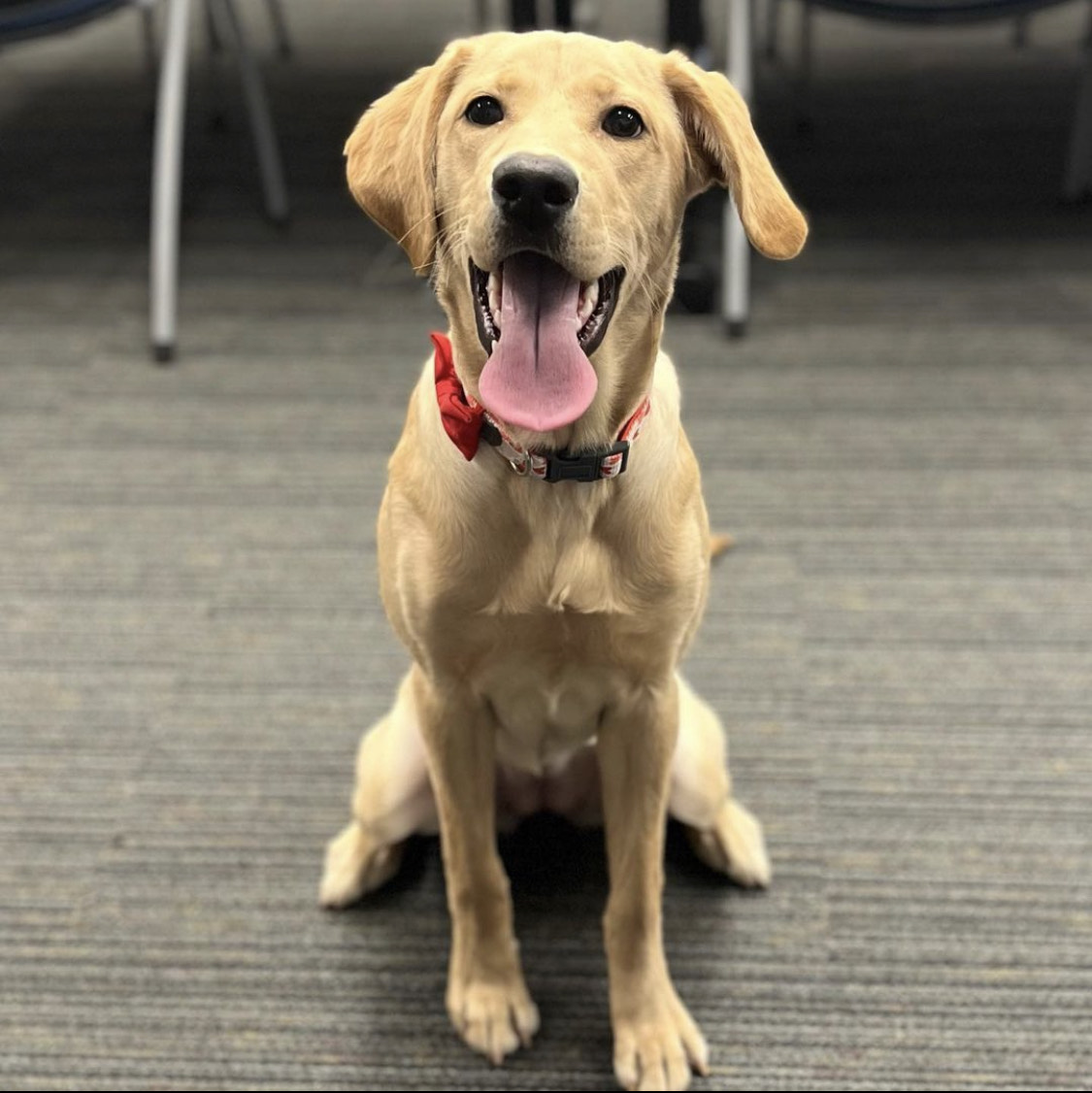 Grace, a yellow Labrador retriever, joined the department just before the Fall 2022 semester. Her handler, Detective Lt. David Kokinda, understands the stress and trauma some students might experience when interacting with police. The ability to have Grace support students in this situation is what interested Det. Kokinda in being a therapy dog handler for the Lehigh University Police Department.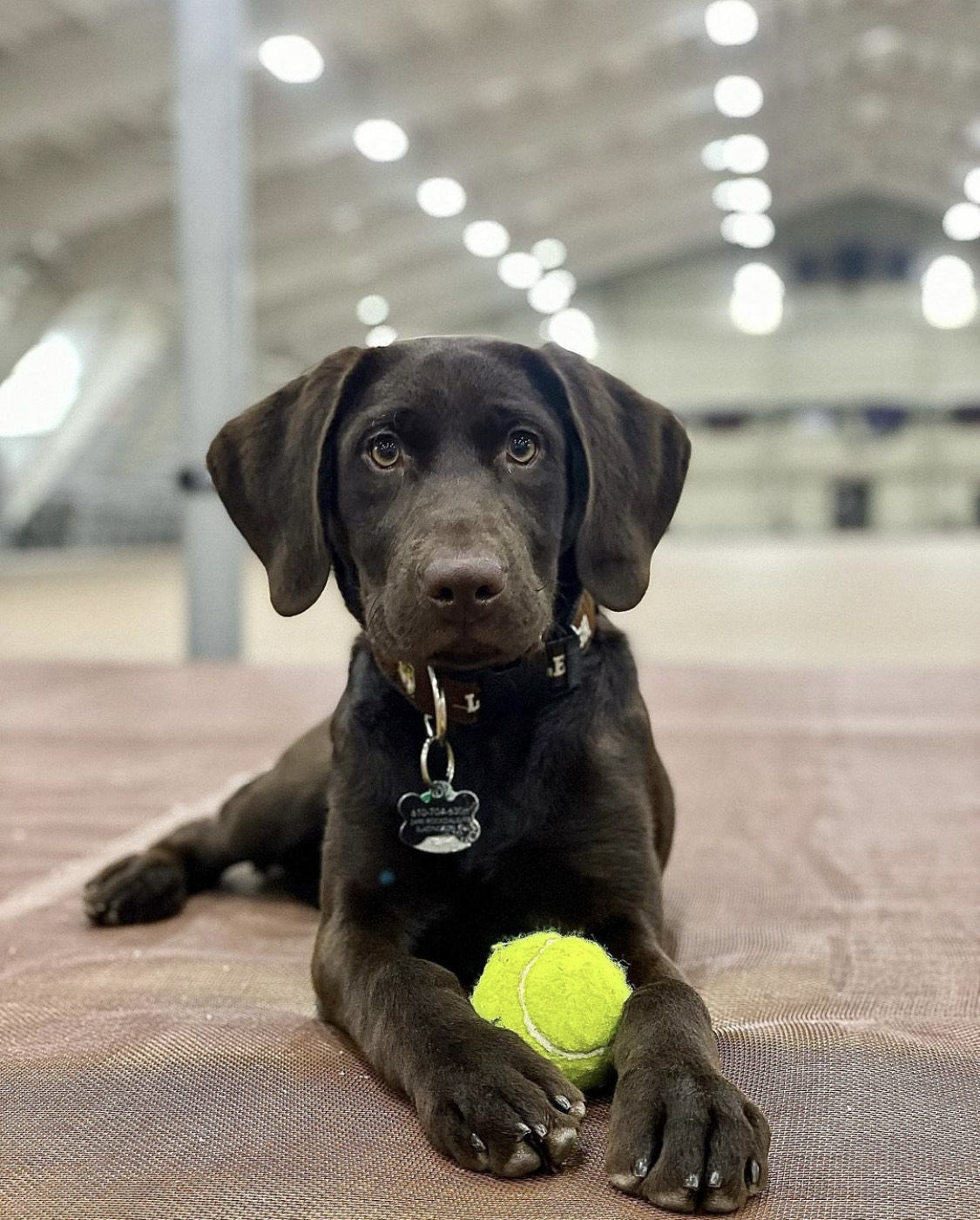 Scout, a chocolate Labrador retriever, joined the Lehigh University Police Department in late-December, 2022. She was named by Lehigh students through multiple social media campaigns. Scout is assigned to patrol officer Stephen Romanic.
Interested in having Grace and/or Scout attend your organization's event? Looking to arrange a visit to see Grace and/or Scout? Complete the form below. All requests are scheduled on a first-come, first-served basis.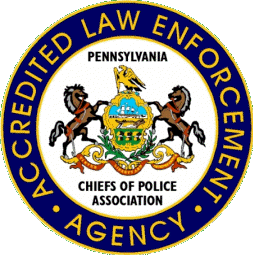 The Lehigh University Police Department
has been accredited by the